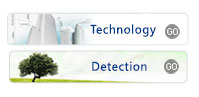 1. Developing Guideline.
Relying on science and technology, making innovations constantly, strengthening management, building famous brand, providing customers with satisfying products and service, expanding domestic market, developing international market, carrying forward the continuous, effective, healthy and coordinating development of the company and building the company to a key manufacturing enterprise of special valves.
2. Development Goal.
The performance of leading products ranks first in domestic market; To strive for more shares in international market and achieve the goal as a listing company .
3. Enterprise Value System.
Enterprise Philosophy – All for Customers' Satisfaction, Employees' Satisfaction, Society's Satisfaction, Shareholders' Satisfaction.
Enterprise Spirit – Hardworking and Sharing.
Learning Value – Try best to learn Knowledge, learn Skills, learn to work together and learn to develop.
Technology Value – Leading in technology and making innovations constantly.
Marketing Value – Serving Customers, Meeting Demands, Expanding Sales Volume, Realizing Profits.
Quality Value – 100% qualification rate on product handovers and zero unqualified product.
Safety Value – Treasure the life and safety first.
Development Value – To pioneer and innovate for perfect and stronger.
Environment and Health Value – To create a green, safety and healthy environment and improve employees' quality of life.
Relationship between Employees and the Enterprise - Regarding employees as the second customer of the enterprise and realizing the co-growth of both the enterprise and employees.
4. Enterprise Image.
Company Image – Leading in Technology, Normative in Management, United and Harmonious, striving to make progress
Administrators' Image – Be skilled in social intercourse and communication, diligent, pragmatic, healthy and aspirant.
Employees' Image – Love the work and be devoted to it, united and coordinating, be loyal to the enterprise and hard-working.
5. Employee Behavioral Norms.
Observe law and discipline, love the work and be devoted to it; Enforce strictly orders and prohibitions, be united and cooperative;
Make every effort to work ; Keep safety and civiliazation during production and work ;
Delve deeply into technology and be fond of learning with modest heart; Quality first and practice strictly economy;
Pursue excellent for perfect; Be loyal to the enterprise and keep strictly confidential.