Usage
This is a critical safety protection device in well filed. It can achieve the auto-shutoff at wellhead place when appears overpressure of gathering pipeline, or the pressure failure due to the exploded and broken pipeline, or emergent fire alarm. This auto shutoff can prevent owner from the worse accident and environment pollution, and protect safety of both staff as well as on- site equipment and pipelines.
Features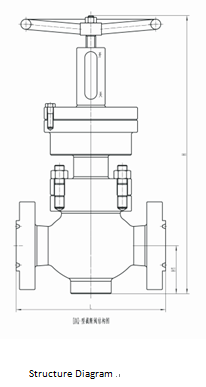 ★ This system can be used through air in pipeline or compressed air .the compressed air can be classified as the on-site instrument air or the air filled by micro electrical filler. The compressed air avoids the corrosion of sulfur gas. The pipeline system is also with small filter separator and pressure regulator, etc. The small filter separator is to get rid of water and impurities and avoid the plug, ice plug of gas regulator valve, and etc. the pressure regulator valve mediates pressure to 1.0~1.5MPa to meet executor's demand. It features convenient maintenance, reliable safety and accurate execution.
★ it adopts the intelligent pressure sensor with high sensitivity and achieve both no-site observation and remote transmission
★It's available to install camera and flame sensor .
★ The drive of main shutoff valve at wellhead is single cylinder with character of swift close and the manual-lock is realizable on site to the main shutoff valve .
★Electrical control module is located in the external area of Exd Zone(explosive danger zone) and it keeps the whole system reliable and safe .
★This system offers valve location indicator and it's jointly used with remote surveillance system. When emergency happens, the shutoff is controlled and shutoff, and this signal will be acquired by Computer near by wellhead and then surveillance system will further send out this signal in form of sound, light as well as telegraph to remote control center (the terminal end) through SCADA or GPRS communication platform. Finally, the central computer will shut off the whole auto system to avoid further damages
★ This system owns characters of simple operation, swift shutof, compact structure and it's suitable for both on-site surveillance and remote surveillance without staff working there.
★Power supply : DC24V or solar power; K=autisulfur
Standard
☆SY/T51272002《Wellhead devices and oil exploiting standard》
☆APISPEC6A《Wellhead devices and oil exploiting equipment standard》
☆GB5035005《oil gas gathering design standard》
☆GB38362000《Electrical equipment under explosible gas environment》
Flow Chart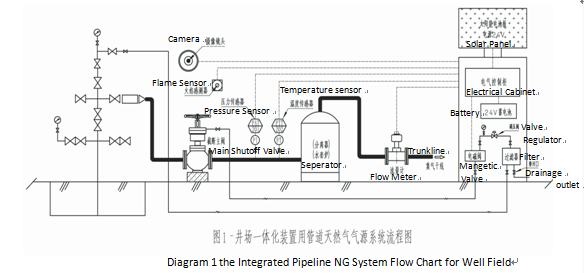 Main Parameter
★PN:16MPa、20MPa、25MPa、35MPa、70MPa、105MPa
★DN:DN40、DN50、DN65、DN80、DN100
★Work Temperature:-29~100℃
★Max. Operation Pressure:1.5MPa
★Medium:Pipeline Gas/Purified NG/Compressre Air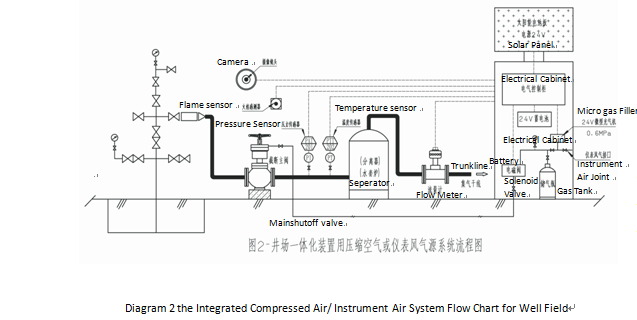 Main Parameter
Explosion proof Pressure Sensor
★Measurement Range:0~105MPa
★Accuracy Range :1.5 Class
★Measuring Pressure under low pressure sensing or under low pressure sensing is customized
★Highest Voltage :24V
★Exd Certificate:ExdⅡBT5
★Auto shutoff when fire alarm;
★manual or auto shutoff ;
★Valve location indicator;