September 7, 2018
At 13:30 of September 7, 2018, Wang Yuanyi (the general manager), Zhou Yanmin (the executive deputy general manager), and the members of Company's Rationalization Proposal Management Team, total 5 people came to skid-mounted equipment workshop. Wang Yuanyi personally awarded 300 yuan in cash to the employee Dai Ruqiao in recognition of his rationalization suggestions in the skid-mounted equipment assembly work, and encouraged him to make more reasonable suggestions and contribution to Changyi. And then, Wang Yuanyi and his party came to the warehouse to issue U-disk to LuoLin and Song YongQiang to encourage them for their reasonable suggestion. Because Song Yongqiang ask for leave that day, the U-disk will be issued to him after he is on work. Since the promulgation and implementation of the Rationalization Proposal Reward Regulations on 4 August, it is the first time that the leaders publicly give public "thumb-up" to the employees who put forward rationalization suggestions."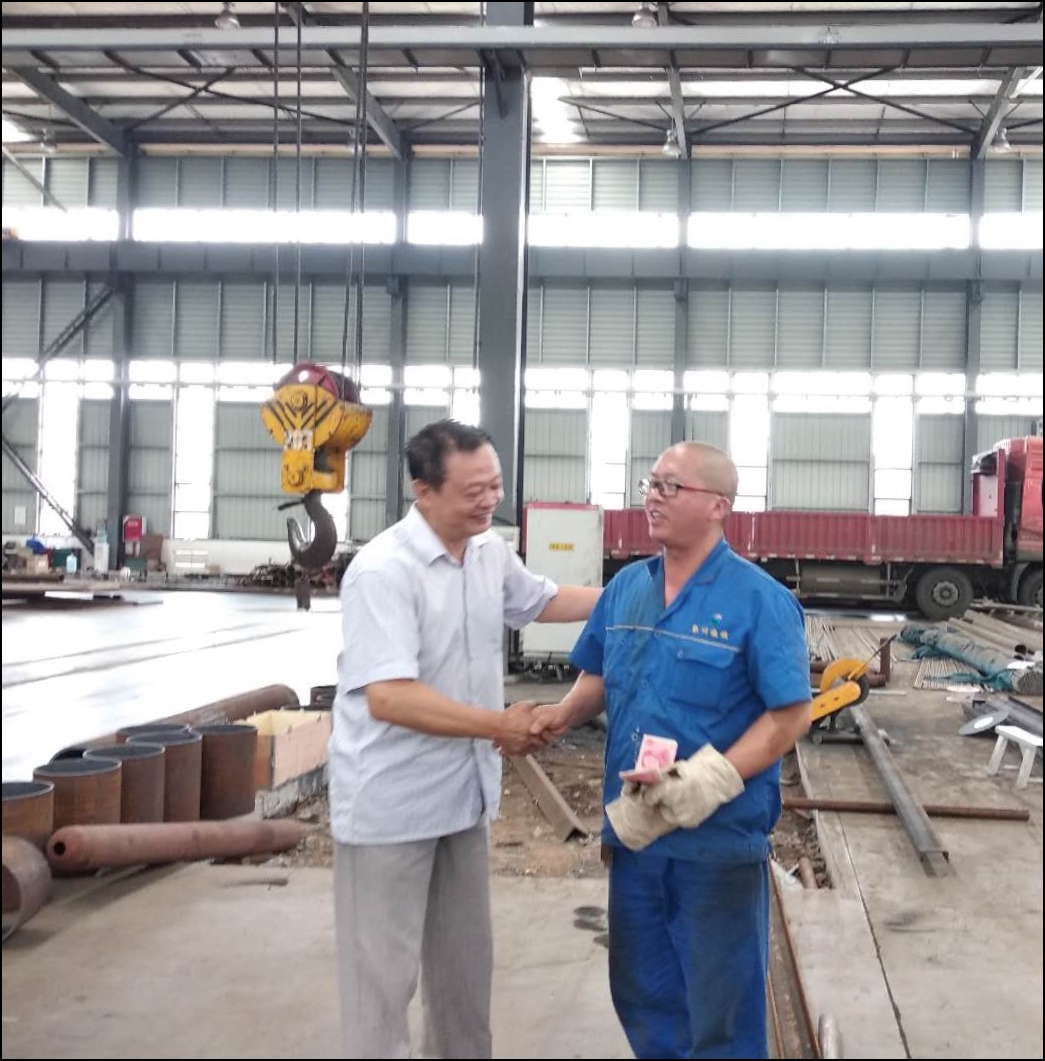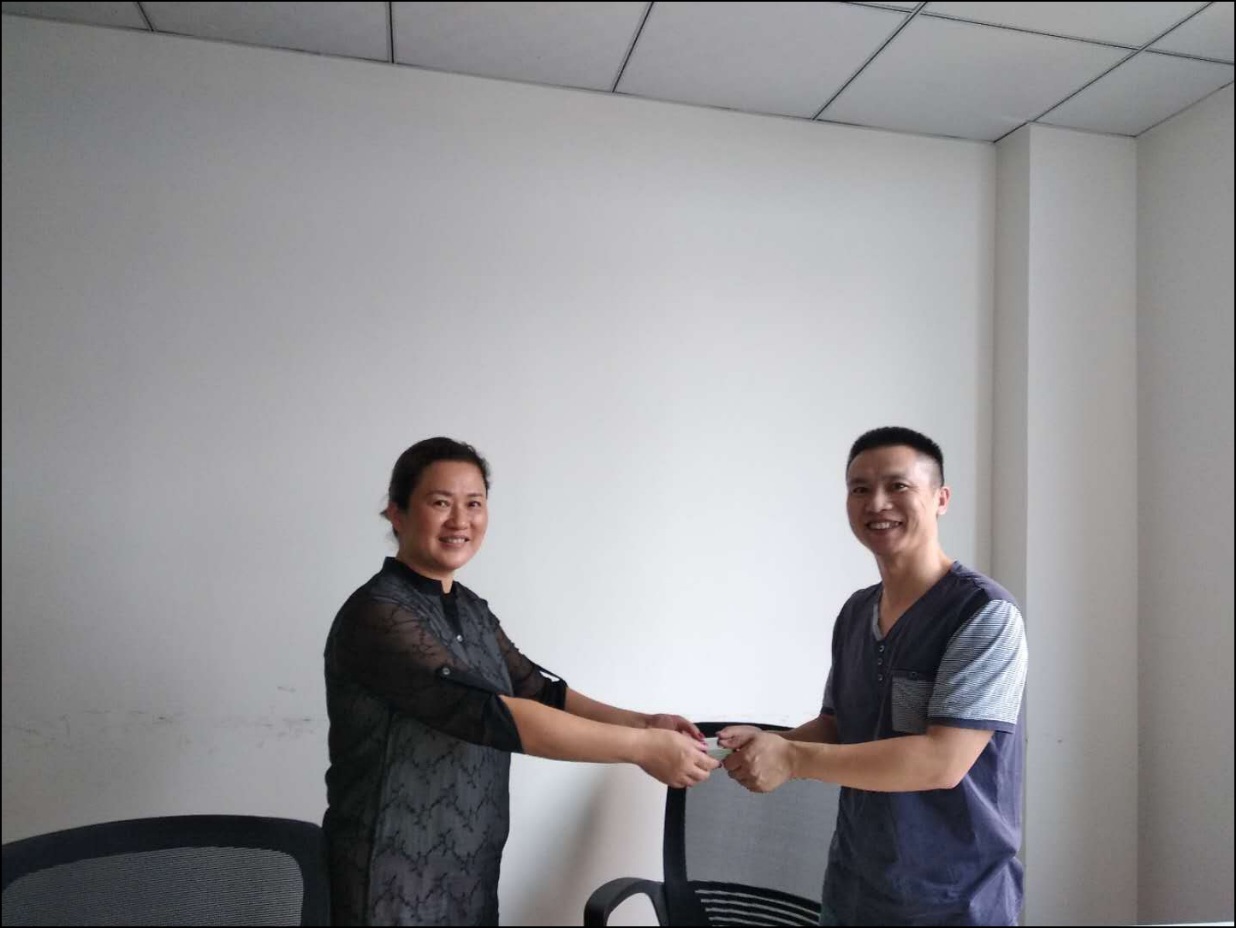 In 2018, the company's secondary start-up has entered the critical period of struggle. In order to fully mobilize the enthusiasm of the employees to participate in enterprise management, and to guide and encourage the employees to contribute actively to the management and development of enterprises, the company has introduced Rationalization Proposal Reward Regulations and carry out "rationalization suggestion" activities throughout the company.
The company rationalization proposal management group held the review meeting on September 5, the rationalization suggestions put forward by Dai Ruqiao, Song Yongqiang, and Luo Min were reviewed and approved, and then immediately a reward notice was made to affirm the value of their rationalization suggestions.
This time, the leaders of the company personally went to the work site to give public "thumb-up "to the grass-roots employees who put forward rationalization suggestions. It is hope that the recognized employees would continue to work hard, gain a foothold in their posts in their future work, better play a model role, and give suggestions with a strong sense of responsibility for the company's development; it is hope that more employees can participate in enterprise management more actively, pay attention to the development of enterprises, conduct in-depth investigation and research, and put forward more reasonable suggestions.
Many hands make light work! As long as we Changyi people stood together and give full play to their own intelligence and work responsibility, the tomorrow of Changyi will be more beautiful and brilliant!