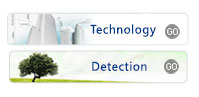 Letter of Gratitude FromChina Petroleum Pipeline Material and Engineering Co.
Letter of Gratitude
To Sichuan CHnagyi Oil-gas Gathering Equipment Transportation Co.
From China Petroleum Pipeline Material and Engineering
On 4th Jan.,2016
We have used your Throttle Globe Vent Valves, Drain Valves , Throttle Globe Valves ,Pilot Safety Valve ,etc and it shows that the supplies of Changyi-Brand Safety Relief are with an stable quality , on-time delivery and excellent performance and after sales.
During past one year, as for key state projects such as East Section in 3rd pipeline of West-East Gas Transportation Project ,China- Burma Finish Oil Pipeline Project,Tarim Large Flow Calibration Station of State Oil and Gas ,Xintian Yili CBM Project (2Billion Nm3/a) Project , you abide by contract and have successfully completed the supplies .
Hereby specially extends gratitude to Sichuan Changyi Oil and Gas Gathering Transportation Co., Ltd. for great contribution and effort!
Corporation