Vehicle Loaded Separator& Meter Skid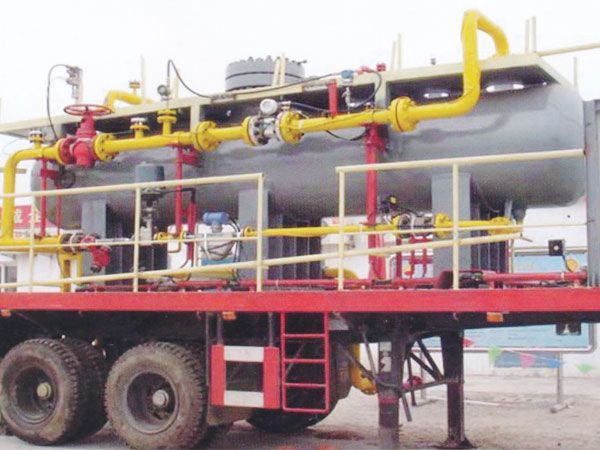 Function and Components

It's used for periodically testing flow, the gas-liquid separator, ultrasonic gas flow meter, mass flow meter, valves and automation, electrical instrumentation are integrated on mobile trailers and realize the optimization and simplification to the ground facilities ,i.e. separating and metering multiple single wells or gathering stations by one set of skid .

Technical Feature

★Medium:Sulfur gas and non-sulfur gas;

★Design Pressure:4.0MPa/6.3MPa/10MPa;

★Total Natural Gas Treatment Volume :≥0.1×104m3/d;

★High Seperation Accuracy :when the particle size is≤20μm,the seperating efficiency is >90%;

★High metering efficiency:in conformity with GB/T21446;

★High automation:The whole system is auto controlled and normally without manual operation;

★Tight structure:Adopt the skid-mounted structure with smaller area, less construction work.